Attention lovers of live music and great food! People have been urged to stay home as a result of the coronavirus. As a result, some restaurants and venues have decided to remain closed until given the clear. Live music at these places have also been suspended as well. But don't worry! There are still plenty of your favorite restaurants that are using a variety of delivery services to get their food to you. Additionally, live music groups like Flavour have brought their shows to the web so you can still enjoy them from the comfort of your home while having your food and drinks delivered to you. Here is a list of the top food and drink delivery services (I suggest signing up for all of them, as they each have their own deals for new customers):
---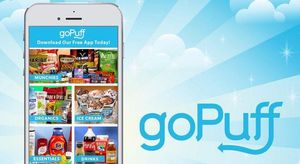 go Puff skips the middleman! They deliver food and convienience needs straight from their local facility to your location. That saves an extra step and gets your goods to you faster than the other guys. Also delivery is only $1.95.
Get $20 credit for your order by signing up with goPuff here.
---

Grubhub features over 300,000 restaurants and is proud to partner with more than 155,000 of these restaurants in over 3,200 U.S. cities and London. GrubHub provided nearly $6 billion in gross food sales to local takeout restaurants in 2019 and processes more than 500,000 daily orders. Serves more than 22 million active diners.
Get $10 off of your GrubHub order by signing up here.
---
​​​​​​It's out there, it's probably nearby, and you want it. You want it delivered, that is. We get it. It might be your morning coffee. Maybe it's lunch for the office on a rainy day. We know it's not easy binging the entire season of the latest Netflix show — start to finish — without coming up for air. Maybe you need some Ben & Jerry's, popcorn, or pad thai to get you through. Whatever it is, from tacos to Titos, textbooks to MacBooks, Postmates is the app that delivers — anything from anywhere, in minutes.
Get 7 days of free delivery for new customers here.
---
DoorDash is a technology company that connects people with the best in their cities. We do this by empowering local businesses and in turn, generate new ways for people to earn, work and live. We started by facilitating door-to-door delivery, but we see this as just the beginning of connecting people with possibility — easier evenings, happier days, bigger savings accounts, wider nets and stronger communities.
Get $15 off when you place your first order here
---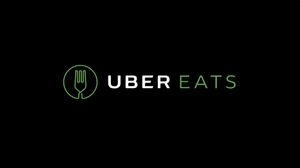 Uber Eats has hundreds of restaurants to choose from. When you open the app, you can scroll through the feed for inspiration or search for a particular restaurant or cuisine. When you find something you like, tap to add it to your cart. When you're ready to check out, you'll see your address, an estimated delivery time, and the price of the order including tax and delivery fee. When everything looks right, just tap Place order–and that's it. We'll automatically use the card on file so you never need cash. Follow your order in the app. First you'll see the restaurant accept and start prepping. Then, when the order's almost ready, a nearby Uber partner–in a car, on a bike, or scooter–will go to the restaurant to pick it up. Next, they'll drive or ride to you. You'll be able to see their name and photo and track progress on the map.
Sign up for Uber Eats here.
---

Through a user-friendly app and a local network of reliable shoppers, Shipt connects members to fresh groceries and everyday essentials. Saving time, fuel and headspace, next-hour, same day grocery delivery is quickly becoming an everyday necessity for people looking for an extra few hours and intentional food choices. Now in over 260 cities and counting, Shipt works with vetted shoppers who are able to set their own schedules and are constantly aiming to improve member experiences through a newly developed rating system. By partnering with retailers in each city, shoppers are able to move efficiently through stores. Befriending store employees and fellow shoppers has been an organic product of the process!
---
Drizly is the world's largest alcohol marketplace and the best way to shop beer, wine and spirits. Our customers trust us to be part of their lives – their celebrations, parties, dinners and quiet nights at home. We are there when it matters - committed to life's moments and the people who create them. We partner with the best retail stores in over 100 cities across North America to serve up the best buying experience. Drizly offers a huge selection and competitive pricing with a side of personalized content.
Get $5 off of your first order here.
---
You get access to the entire store with delivery in less than 30 minutes. This includes fan favorites, seasonal booze, and local picks. Get $10 off of your first order here.